Each enrolled OLO member is covered for claims of up to US$100,000 & US$5,000 per year.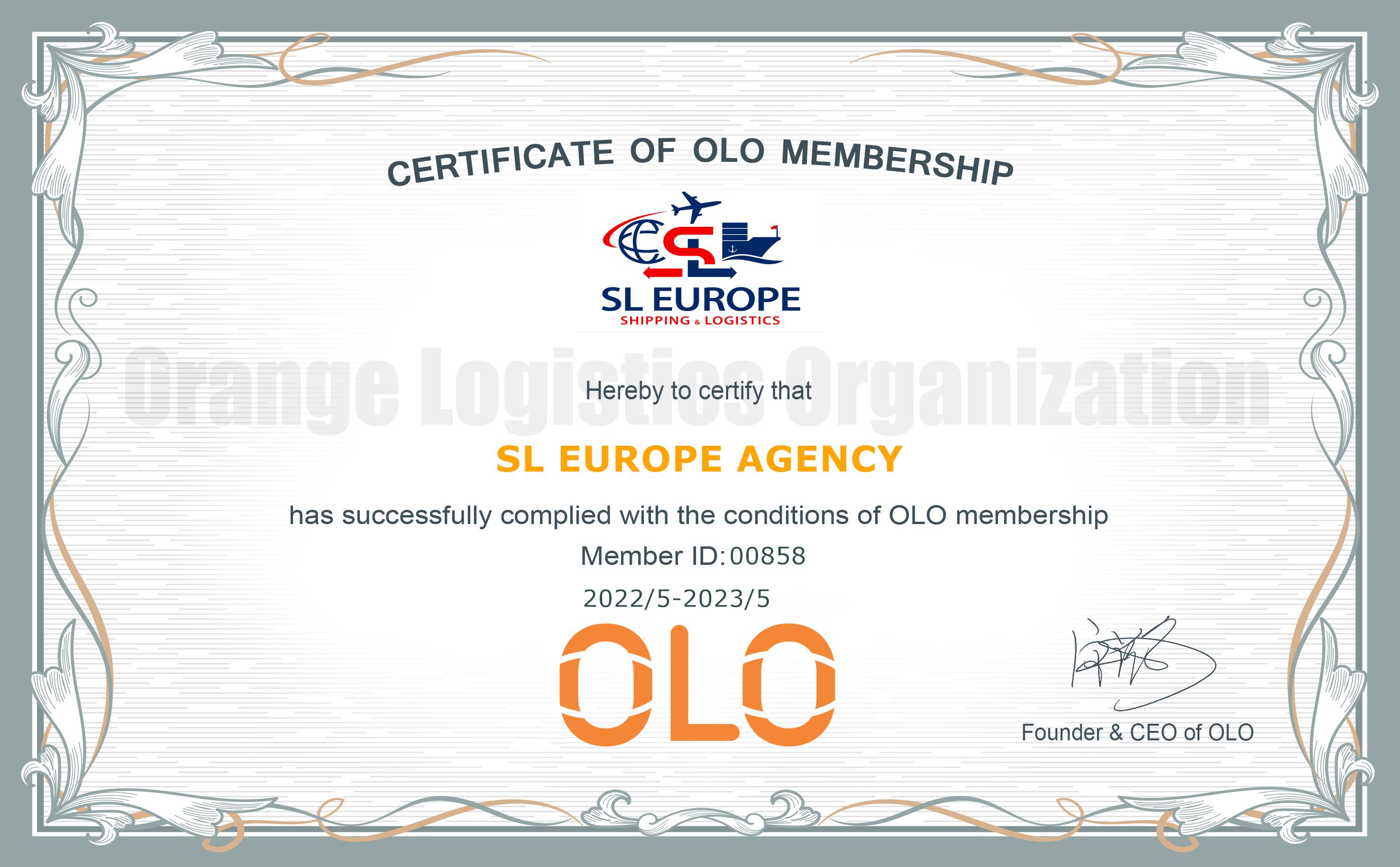 Our company are established in MILAN, ITALY , with 18 years' professional experience for sea freight of OOG CONTAINER / PROGECT CARGO/ HEAVY LIFT / BREAK BULK CARGO/FCL/LCL AND AIR CARGO
We would like to introduce ourselves in detail as a leading company in ITALY specialized in providing logistic services to both Domestic and International markets. With long term vision and perspective of sustainable development, SL EUROPE AGENCY believes that providing customers utility services with highest quality is an important factor that determines the success and reputation of the Company.
Main Services:
-Air Freight & general sea freight
-Open Top & Flat Rack Transport
-Break Bulk Vessel Chartering
-Heavy Lift and RORO Vehicles
-Dangerous cargo
-International over size project Cargoes
-Inland Trucking and warehouse and customer clearance
Country/Region: Italy
City: Milan
Contact: Mr. Leonardo AsanzaName: Mr. Leonardo Asanza
E-mail: a.leonardo@sleuropeagency.it
Mobile:+39 3391679117
Wechat: leoasanza
Skype : live:.cid.8c7acce042d603ed
The opinions expressed herein are the author's and not necessarily those of The OLO News.