【Welcome OLO New Member】Worldex Logistics Qingdao Co.,Ltd.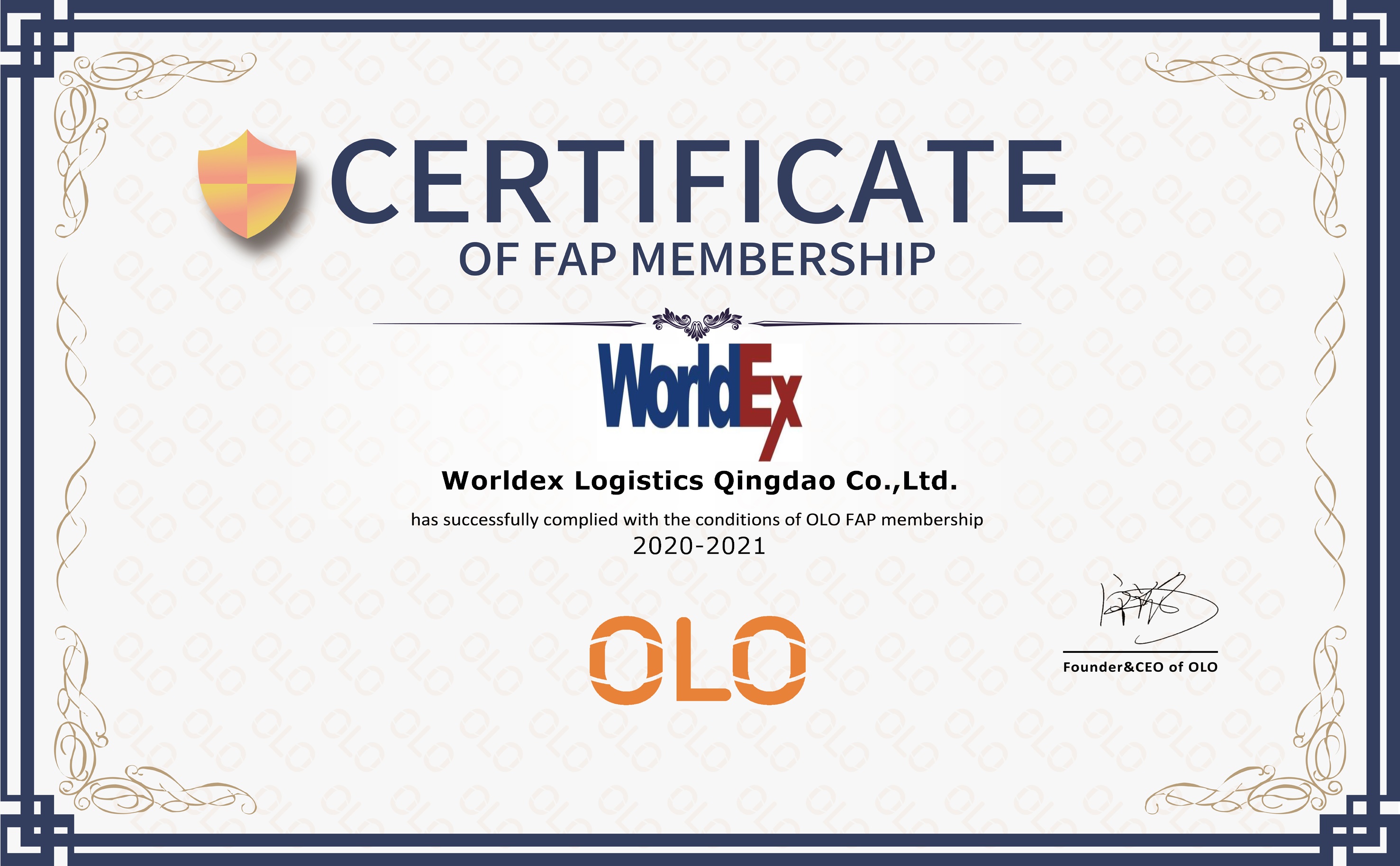 Main Services
Sea freight – FCL & LCL丨Warehousing丨Dangerous cargo
Foundedin the year 2007, we are NVOCC (MOC-NV02365), and member of WCA (ID: 74408), we are Class-A freight forwarder in China.
Our Capabilities:
2018 China's Freight Forwarding Top 100,14th Overall ranking, 5th Sea ranking, 4th warehouse ranking. Our service network covers the major Chinese seaports and airports. We provide high quality one-stop transport and forwarding services for all types of products and industries:
·Sea freight – FCL and LCL
·Warehousing
·Container Yard
·Airfreight
·Project Management – OOG, Break bulk, Heavy lift
·Fairs & Exhibition
·Customs Declaration/Clearance
·Dangerous Cargo Transportation
·Railway Transportation
·Cross-border E-commerce
Contact Us
Country/Region: China
City: Qingdao
Website: www.worldexlogistics.cn
Address: 17F, Times Square, 52Hong Kong (M) Road
Contact: Cathy
Tel: 86-532-83990075
E-mail: cathy.zang@worldex.com.cn
Source:OLO
The opinions expressed herein are the author's and not necessarily those of The OLO News.