The 5th OLO"Cloud Meeting" ended successfully ——Your needs are the direction of our efforts
The 5th OLO Global Logistics Cloud Meeting, exclusively sponsored by Shanghai Shine-Way, came to a successful conclusion at 10:30am on March 12, 2021(UTC+8).
Unconsciously, it has been one year since the outbreak of the COVID-19, and the Orange Logistics Network Global Logistics Cloud Meeting is about to usher in the "first birthday". As of this year, the cloud business fair has accumulatively attended 5,073 people, and accumulated more than 51,836 negotiation rounds. Agents from more than 120 countries and regions around the world have met here. For the Cloud Meeting this year, it is changing but not changing. What has changed is the increasingly rich system functions and continuous improvement of the service system of the Cloud Meeting. What has not changed is the "Sincere & Sincerity" service concept. Your needs will always be the direction of our efforts.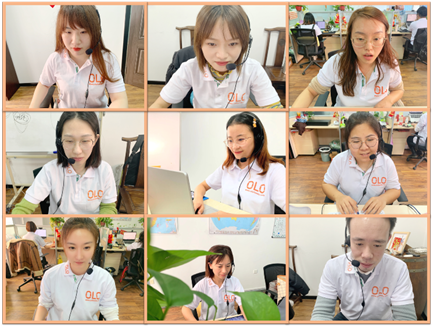 "Hello, this is OLO staff, what can I do for you?" Our service starts with this sentence.
After 5 sessions, we still maintain 3x24 hours uninterrupted service, not only to improve the experience of participating in the cloud meeting, but also to better understand the problems and needs of participants in the cloud meeting, and constantly improve ourselves from the problems , In the demand, find the "Innovation of Small Steps and Quick Run" of the Cloud Meeting to make the Cloud Meeting more "perfect". 2021 has already passed a quarter, and this year will bring more thinking and challenges to the logistics industry. I hope that the Cloud Meeting will enable global agents to obtain more business opportunities and help the logistics industry to develop steadily.
The results of the "Glory Star" selection of this Cloud Meeting will be announced later, so remember to pay attention! Maybe this "star" is you!
Want to see more than a thousand agents around the world? Want to meet more "business opportunities"? Come sign up for the 6th OLO Global Logistics Cloud Meeting!
Source:OLO
The opinions expressed herein are the author's and not necessarily those of The OLO News.