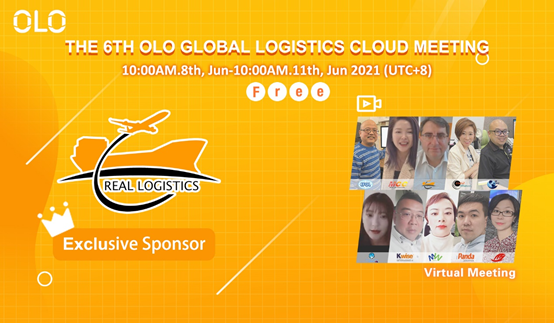 The appointment system of OLO 6th Global Logistics Cloud Meeting, exclusively titled by Real Logistics Poland, will be officially launched next Wednesday. In order to improve the appointment success rate of participating enterprises and ensure your appointment schedule is reasonable, the organizer deliberately summarized the following "must-see" experiences:
1. One-to-one appointment system opening time: May 19th 00:00-June 6th 24:00, 2021 (UTC+8,open for 19 days)
Negotiation opening time: June 8th 10:00-11th 10:00, 2021 (UTC+8,Tuesday to Friday, 4 days in total)
2. In attendee list, the company who marked with gold background is OLO paid member,

means OLO founding member,

means OLO FAP member, and they can enjoy trade assurance when they cooperated with each other.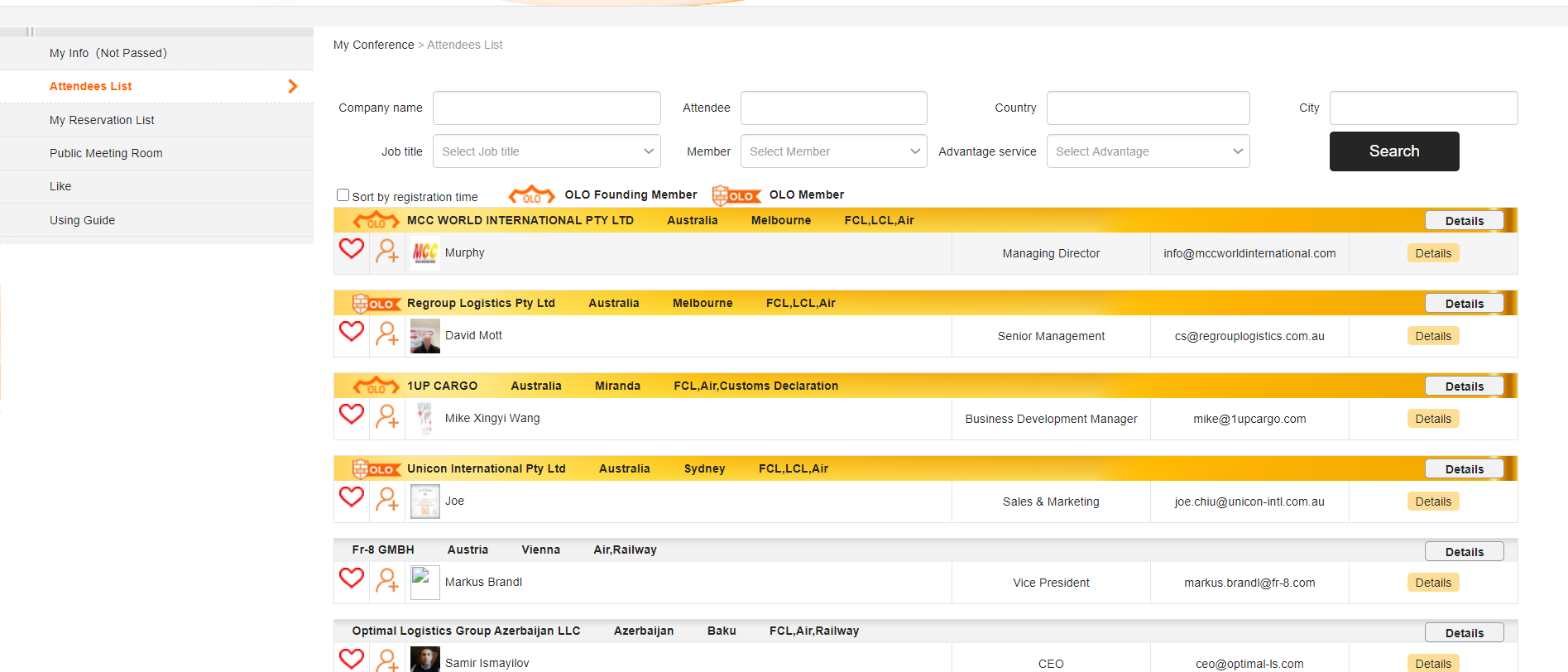 3. Be sure to read the reminder carefully when making an appointment!
The system displays your local time. In order to avoid booking the rest time of the other party, when sending an appointment request, the system will prompt the other party's local time so that both parties can reasonably arrange the negotiation time.

4. Block the unavailable time in advance to avoid no show.
Enter "My Reservation List" page, click Block button behind the unavailable time to block schedule. Click UNBLOCK button to unblock the schedule.

5. Send more appointments to improve the success rate of appointments.
Reaching an appointment requires the agreement of both parties so you can send appointment invitations to multiple agents in the same time slot to improve the success rate of appointments.
6. What should do if you forget who you have met at the previous Cloud Meetings?
Click the "Reservation List History" button to review your past appointments at a glance, and you no need to worry about repeating appointments anymore.

7. Interactive tips
Click the

to follow your favored agent. This lovely interaction will not only increase your appointment success rate, but also attract more attendee like you!
8. Efficient use of public meeting rooms, small functions, big gains; With the "add friend" & instant chat function, all business opportunities are collected.
9. During the video negotiation, please make sure you use Google Chrome

.

Scan following QR code to register "THE 6th OLO GLOBAL LOGISTICS CLOUD MEETING"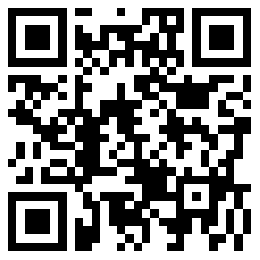 Source:OLO
The opinions expressed herein are the author's and not necessarily those of The OLO News.