【Welcome OLO New Member】Qingdao UN-TRANS International Logistics Co.,Ltd.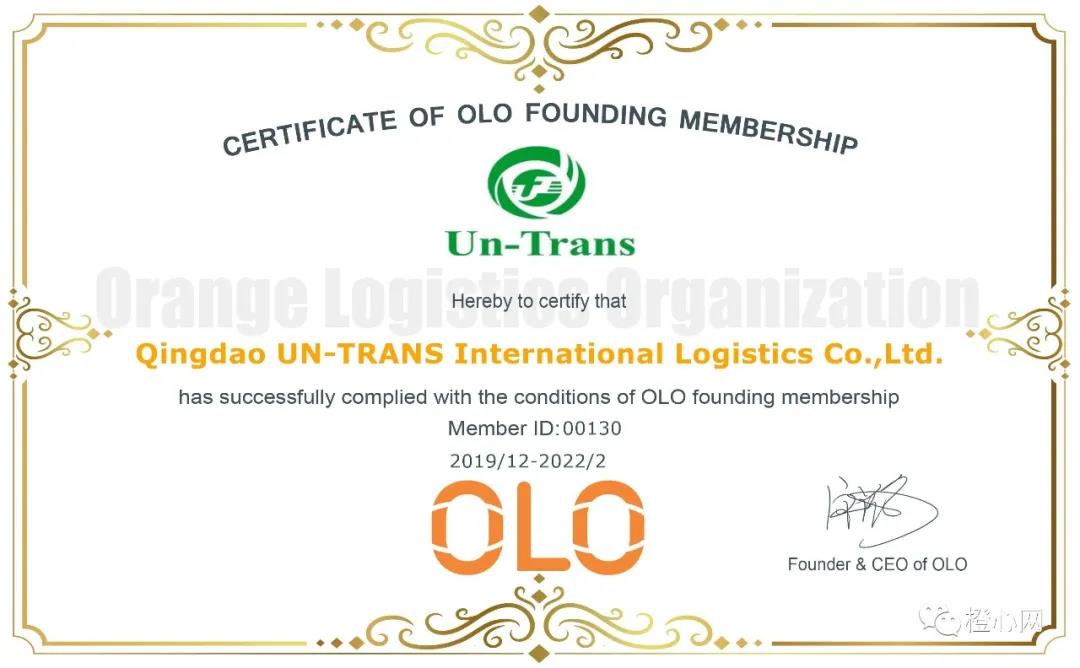 Services
FCL丨Air丨Import Declaration
Un-Trans have more experiences in the truck vehicle, steel products export and wine door-to door import services. Our Company have well-trained staff in the international logistics industry, who has strong practical abilities and rich experiences in management. Relying on extensive and comprehensive global agency networking, we can provide customers with air and marine chartering, booking, customs clearance, commodity inspection, storage, trans-shipment services; and heavy engineering equipment, sea and air multimodal transport, railway and sea multimodal transport, road distribution, warehousing logistics, and other agency services.
Contact Us
Country/Region: China
City:Qingdao
Website: www.un-trans.com
Companyaddress:16D Inter Royal Mansion,No.15,Donghai West Road, Qingdao,China
Contact: Tony Wang,Vicky Tang
Tel: 86-13361232096/13854251717
86-13061342658
E-mail: tonywang@un-trans.com
lianchengair2@un-trans.com
Source:OLO
The opinions expressed herein are the author's and not necessarily those of The OLO News.