Each enrolled OLO member is covered for claims of up to US$100,000 per year.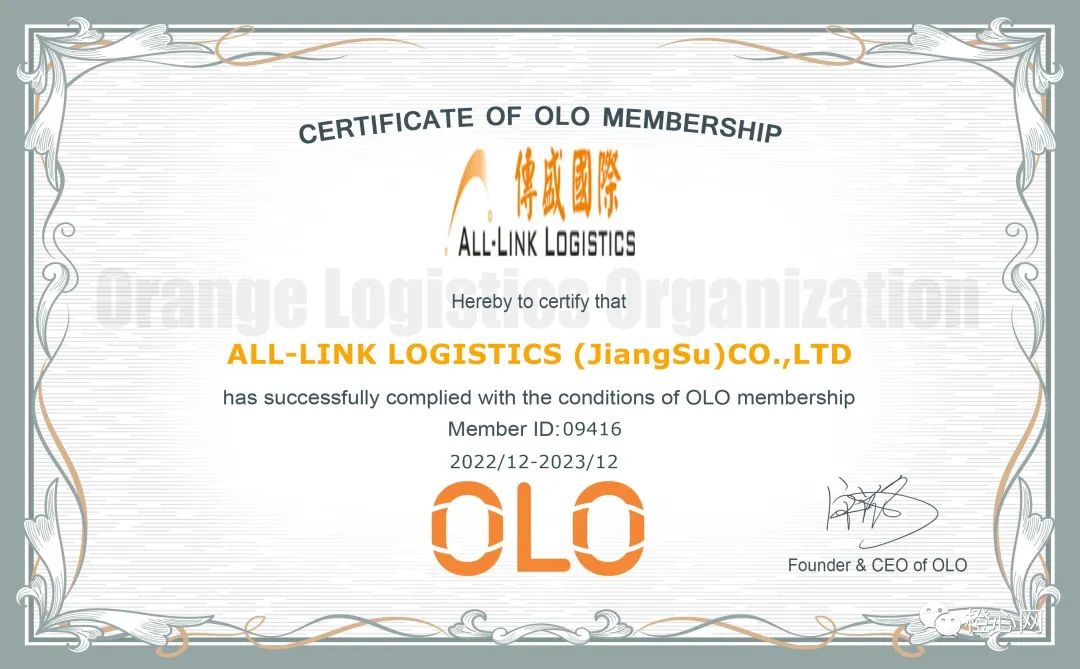 Air freight: Y8 special line
Yangtze River: HMM EMC MSC OOCL COSCO booking, door to door& storage & customs clearance services

Shanghai + Ningbo EMC COSCO OOCL CMA Europe & America & Australia
North China Europe & America &Canada
South China American & Canada
ALL-LINK LOGISTICShas all kinds of freight management qualifications: Including non-vessel carrier, air freight agent, settlement member of International Air Transport Association, member of World Freight Forwarder Union, registered member of United States Federal Maritime Commission.
Our headquarter is located in Shanghai, China, and we have established branches all over the country, among which Tianjin, Qingdao, Nanjing, Ningbo, Shenzhen and Hong Kong are our direct holding branches. Meanwhile, our overseas agents and partners are all over the major regions of the world.
Country/Region: China
City: Nanjing
Contact: Jenny Zhou
Title: MD
Tel: 86-025-87702980
E-mail: jenny.zhou@nkg-alllink.com
The opinions expressed herein are the author's and not necessarily those of The OLO News.