Warmly welcome OLO Member Qingdao Qianrun Tiancheng Logistics Co., Ltd. From China
Each enrolled OLO member is covered for claims of up to US$100,000 per year.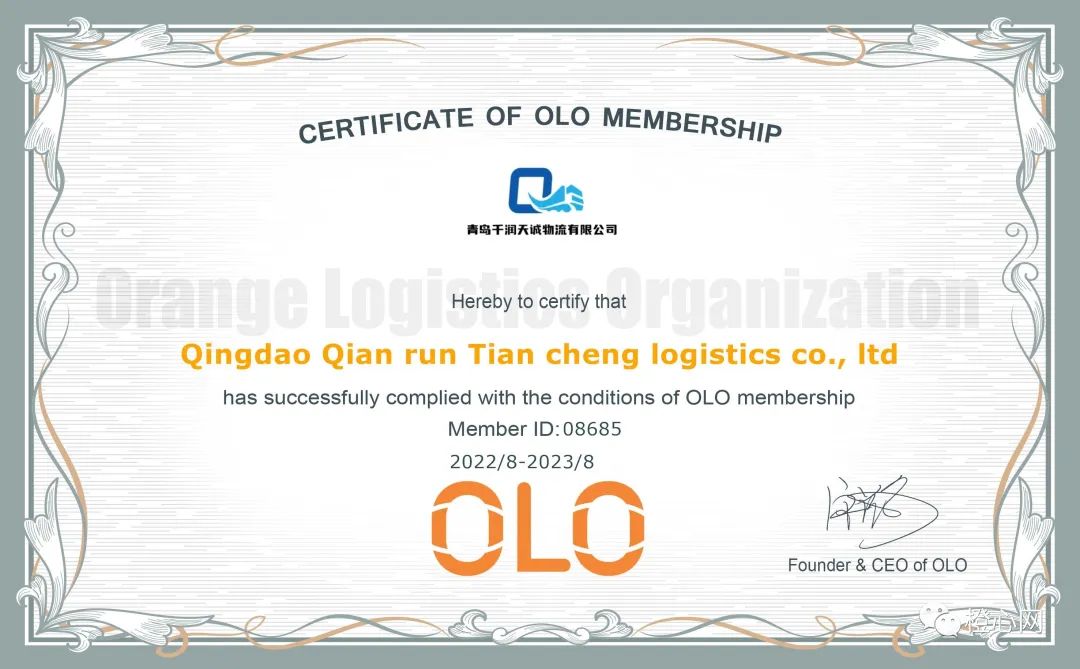 Warehouse丨FCL丨Reinforce丨Loading and unloading
Qingdao Qianrun Tiancheng Logistics Co., Ltd. was established in 2020, specializing in Qingdao Port import and export trailer, warehousing, packing reinforcement and other ground business.
Self-operated and attached vehicles 40, storage area of 5000 square meters, professional large packing reinforcement team. Company employees have more than 10 years of logistics experience, experience, to solve problems safe and reliable.
Country/Region: China
City: QING DAO
Company address: ROOM 1304 INTERNATIONAL TRADE BUILDING A NO.226 CHANGJIANG ZHONGROAD,HUANGDAO DISTRICT,QINGDAO,CHINA
Contact: ZHANG BIN
Tel: 13864837531
E-mail: zhangbin@qdqrtc.com
The opinions expressed herein are the author's and not necessarily those of The OLO News.