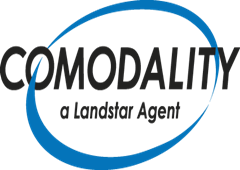 Member ID: 00267
Joining date: 2020/03/16
Expires date: 2022/06/15
Company Introduction
Comodality are the independent agent of Landstar Global Logistics in Czech Republic. We offer full range of services within air, ocean (FCL and LCL), customs brokerage, trucking and warehousing. Always offering the most flexible solutions and competitive rates in the market. We are handling DAP/DDP shipments and have an extensive network with both shipping lines and airlines.

Today we will be here for your, while tomorrow we will also be here for you.
Comodality Czech s.r.o.
Country/Region: Czech Republic
City: Prague
Website:
Company address: Hvězdova 1716/2b 140 00 Prague 4 Czech Republic
Contact: Henri Ahopelto
Tel: 420775000741
Skype:
E-mail: henri.ahopelto@landstarmail.com