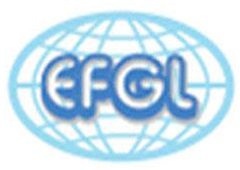 Everfirst Global Logistics Inc.
Member ID: 00010
Joining date: 2019/12/03
Expires date: 2029/03/02
Company Introduction
We are an international freight forwarder in Montreal, Canada. We provide logistics services in English, Chinese and other languages.

Everfirst Global Logistics Inc. is a third party logistics company that provides its customers with one-stop-shop for all global shipping services. The company provides customized services to meet each customer's needs with focus on utilization of in-depth industry knowledge, state of the art technology, and integrated approach to the services provided. Everfirst Global is committed to distinctive quality solutions and unparalleled customer service in all aspects of our business. Everfirst Global Logistics currently offers supply chain services that comprise global logistics by ocean, air and land, freight management, customs brokerage and warehousing in Canada.
Everfirst Global Logistics Inc.
Country/Region: Canada
City: Montreal
Website: www.everfirstlogistics.com
Company address: 1870 Boulevard des Sources, Suite 102, Pointe-Claire, Quebec, Canada
Contact: Wayne Li
Tel: 1-5149985147
Skype:
E-mail: Wayne@everfirstlogistics.com