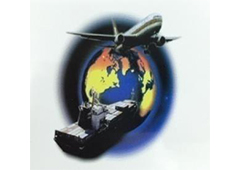 BEST LOGISTICS FREIGHT CORPORATION
Member ID: 00121
Joining date: 2020/01/02
Expires date: 2025/04/01
Company Introduction

BEST LOGISTICS, is young and aggressive company which have been well known, we called us" Best Logistics-is the best" and market reputable in the line of this main business. Our company is well managed and supported by a Professional Teamwork, skilled, qualified, experienced Staff in order to serve and meet all the requirement of our clients in any aspect.

Our close cooperation and strong partnership in different countries provide us with ideal formula to deliver quality service to all our clients worldwide. By having our own warehouses at key locations, we have flexibility to control cargo as our clients require.

Service at its best is Best Logistics call. We aim to provide clients with complete range of quality services at the minimum possible cost and transit time.







BEST LOGISTICS FREIGHT CORPORATION
Country/Region: Philippines
City: LAS PINAS CITY
Website: www.bestlogistics-ph.com
Company address: GROUND FLOOR NES CARGO BUILDING MARCOS ALVAREZ AVENUE TALON V
Contact: CHARISE
Tel: +63-9176732581
Skype:
E-mail: marketing3@bestlogistics-ph.com