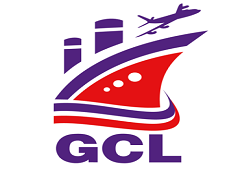 GLOBAL CORP LOGISTICS LLC(Kuwait)
Member ID: 01229
Joining date: 2020/10/29
Expires date: 2021/10/28
Company Introduction
GLOBAL CORP LOGISTICS LLC - PASSION WITH PURPOSE.

GCL-KUWAIT, A global logistics provider, established in 2020 having its head office at Muscat and operates globally with own offices and network representations.
Today, we offer tailor-made solutions — across freight forwarding, customs brokerage, warehousing, and other special services — that are designed to meet your logistics needs.
GLOBAL CORP LOGISTICS LLC(Kuwait)
Country/Region: Kuwait
City: FARHANIYA
Website: www.globalcorplogistics.com
Company address: KUWAIT
Contact: Subhash Chandra Bos
Tel: +968-95470256
Skype:
E-mail: subhash@gcl-kuwait.com