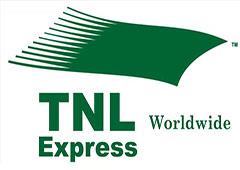 TNL EXPRESS WORLDWIDE CORP
Member ID: 00015
Joining date: 2020/12/14
Expires date: 2021/12/13
Company Introduction
TNL EXPRESS WORLDWIDE CORP. WAS ESTABLISHED IN 2011 AND FOUNDED BY ITS CHAIRMAN ROWENA B. YBANEZ.

IT HAD GROWN AND DEVELOPED ITS EXPERTISE AS TOTAL LOGISTICS PROVIDER IN THE PHILIPPINES AND AROUND THE WORLD.
TNL CREATED ITS NICHE MARKET IN CHEMICALS, PERISHABLE, TIME CRITICAL AND FOODS.

ITS CORE BUSINESS IS AIR EXPORT, SEA EXPORT, AIR IMPORT, SEA IMPORT, ISO TANK OPERATION, HANDLING. PACKING, CRATING, REMOVAL AND RELOCATION.

TNL EXPRESS IS LICENSE IATA MEMBER, NVOCC, CIVIL AERONAUTIC BOARD AND OTHER ACCREDITATION IN THE PHILIPPINES.

TNL IS ALSO A MEMBER OF LOGNET (UNDER WCA), JC TRANS AND MULTIMODAL TRANSPORTS ASSOCIATION OF THE PHILIPPINES.

TNL CONTINUOUSLY WORK USING A CRITICALLY AWARDED LOGISTICS SYSTEM COMBINED WITH TNL OWN SYTEM MAKING US A RELIABLE PARTNER IN THE PHILIPPINES.

TNL EXPRESS WORLDWIDE CORP
Country/Region: Philippines
City: PARANAQUE
Website: www.tnlexpresssworldwide.com
Company address: NO 5 P MAYUGA ST TAMBO
Contact: rowena ybanez
Tel: 63-9153878182
Skype:
E-mail: rowena@tnlexpressworldwide.com