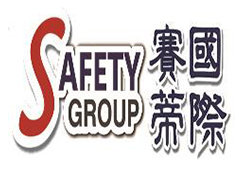 Shanghai Safety International Forwarder Co.,Ltd.
Member ID: 00159
Joining date: 2020/01/01
Expires date: 2023/03/31
Company Introduction
SAFETY Group originated from Heng Tai Insurance Agent Co., Ltd. which was established in 1998. In 2005, the first freight forwarding company under Safety Group was founded in Shanghai and has been committed to create a platform of consolidation and freight forwarding business since then. Up to now, with the first company in Shanghai as Group HQ, it has developed into a national wide Group, with its own branches in Ningbo, Xiamen, Shenzhen, Guangzhou, Nanjing, Dalian, Tianjin, Foshan and Hong Kong. Over 15 years' experience with good credit, dedicated customer service, global trade lane coverage, advantaged IT support system, and a strong network of own subsidiaries and selected partners world widely, the company has gradually become the leading enterprise in NVOCC industry in China.

Shanghai Safety International Forwarder Co.,Ltd.
Country/Region: China
City: Shanghai
Website: http://www.safety-sh.com
Company address: 3rd Floor, Unit 9, No.1800 North 2nd Zhongshan Road, Hongkou District, Shanghai, 200437, China
Contact: Tony Xu
Tel: +86-13564699476
Skype:
E-mail: tony@sh.hm-safety.com