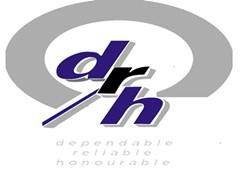 drh logistics international (pvt) ltd
Member ID: 00164
Joining date: 2020/01/03
Expires date: 2022/05/11
Company Introduction
Drh logistics has been around as a company since 1999 with our core business being General International Air & ocean freight forwarding.
We have our strong network of Drh logistics offices in Indian Subcontinent viz, India(5 branches) , SriLanka, Bangladesh(2 branches) & Pakistan(3 branches) Nepal. With Head office in SriLanka.
We also have exclusive franchisees in Iran/Oman/Kuwait TOGETHER with our long term strategic partners in key markets around the world eg China/Korea/Japan/Singapore and in UK/USA/Germany/Italy/France/Ireland/Spain/Brazil/Argentina.
Over the years we have developed our business around the core business of logistics and now have joint ventures with world leaders in allied fields such as high Value cargo (Malca Amit) on door to door basis/ Worldwide Inspectorate (OMIC-Overseas Merchandising Inspection co.
drh logistics international (pvt) ltd
Country/Region: Sri Lanka
City: Colombo
Website: www.drhlogistics.com
Company address: No 7, Galle Face Terrace, Colombo 3.
Contact: Diren R Hallock
Tel: 0094-777270910
Skype:
E-mail: hallock@drhlogistics.com