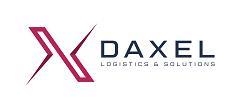 Daxel Logistics Benelux B.V.
Member ID: 00179
Joining date: 2020/01/14
Expires date: 2023/04/13
Company Introduction
Daxel Logistics & Solutions is your partner in integrated logistics and transport solutions. We are able to offer tailormade services in line with our customers' specific needs.

If you speak with Daxel, you speak with the best logistics specialists in Europe. Our offices in Italy and in the Benelux (Belgium, Netherlands, Luxemburg) can cover all type of logistics services under the most favorable conditions.
Daxel Logistics Benelux B.V.
Country/Region: Netherlands
City: Capelle a/d IJssel
Website: www.daxel-log.com
Company address: Rivium 2de straat 46
Contact: Maurits van Deuzen
Tel: 31-624128717
Skype:
E-mail: Maurits@Daxel-log.com