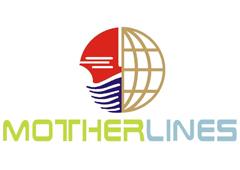 Member ID: 00019
Joining date: 2019/12/20
Expires date: 2024/03/23
Company Introduction
Motherlines is proud to be an USA's specialized NVOCC and Freight Forwarder. With clients ranging from mom and pop operations to some of the largest multinational companies, we stay ahead of all regulatory developments and provide the services required by every type of clients. We are committed to provide superlative service in a highly competitive market which increasingly demands better quality, continuous improvement, customized programs, leading edge technology and adaptation to a constantly changing environment.
Motherlines, Inc.
Country/Region: United States of America
City: Valley Stream
Website: www.motherlinesusa.com
Company address: 21 E. Valley Stream Blvd.
Contact: Daniel Lee
Tel: 1-516-256-7575
Skype:
E-mail: pricing@motherlines.com