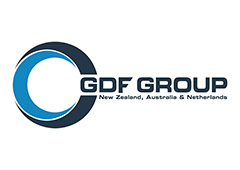 Member ID: 00209
Joining date: 2020/02/04
Expires date: 2022/05/31
Company Introduction
THE GDF Group is an innovative freight forwarder focused on personalised freight solutions that deliver results.
Grounded and established in New Zealand, Australia and Netherlands as well as collaborative international partnerships with like minded agents, we pride ourselves on our ability to deliver high quality services both Internationally and locally.
No matter how complex your shipment our team provide around the clock, proactive, hands on management to offer effective freight solutions at an affordable cost.

GDF AUSTRALIA PTY LTD
Country/Region: Australia
City: BRISBANE
Website: www.gdfaustralia.com.au
Company address: Unit 22, Building 5 22 Magnolia Drive
Contact: Andrew Hayes
Tel: +61-438497990
Skype:
E-mail: andrew@gdfaustralia.com.au