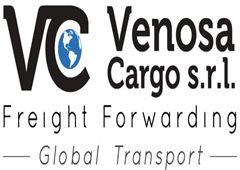 Member ID: 00212
Joining date: 2021/05/06
Expires date: 2022/05/05
Company Introduction
We are a Comprehensive Logistics and International Transport company, specialized in shipping to Asia: Far and Middle East; Europe: North Sea and the Mediterranean; North America; the Gulf and the Caribbean; South America and Africa.
With over 16 years of experience in the industry, we have combined efficiency, expertise, passion for quality and reliability with a wide variety of services to become a world-class company that works with and for small, medium and large businesses. We currently provide services to over 500 clients from various sectors worldwide: Energy, Manufacturing, Mining, Assembly, Heavy Industry, Food, Retail, Technology, among others.
Our intention is to simplify the daily life of our customers around the world through our performance in the maritime, air, land and multimodal transport in customs brokerage, storage, free zones, interplant trucking.
Venosa Cargo s.r.l.
Country/Region: Argentina
City: Buenos Aires
Website: www.venosacargo.com.ar
Company address: Av. Pte. Julio A. Roca 610 Piso 5 Of. A, CABA (C1067ABO), Buenos Aires, Argentina
Contact: Ricardo Mavian
Tel: +54-91158063016
Skype:
E-mail: comercial@venosacargo.com.ar