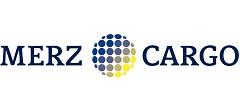 Member ID: 00218
Joining date: 2020/02/13
Expires date: 2022/05/12
Company Introduction
Merzcargo Forwarding is an International Forwarder who belongs to Contenosa Group, a very well recognized and known Shipping group of companes in Spain with more than 30 years experience in the Spanish market who provides all range of logistics services through its different represented companies, like Shipping line, ship owner, consolidators, NVOCC, Trucking companies and Freight forwarding companies.
Merzcargo provides Seafreight, Airfreight and Project Cargo service, and covers the main ports and airports in Spain though its different branches both in Export and Import services.

MERZCARGO FORWARDING, SL
Country/Region: Spain
City: Barcelona
Website: www.merzcargo.com
Company address: C/Metalurgia 32, 4th fl.
Contact: Amir Soroush
Tel: 34-638007805
Skype: merzcargoamir
E-mail: asoroush@merzcargo.com