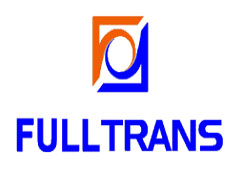 FULLTRANS GLOBAL FORWARDING, INC.
Member ID: 00271
Joining date: 2020/03/11
Expires date: 2024/06/15
Company Introduction
Fulltrans Global was founded by individuals with more than 20 industry experience with passion and commitment.
Modern clients demand whole package of logistics service, which requires us- as freight forwarder, to eliminate
unnecessary effort and focused on better consolidation of transportation resources to serve larger customers needs,
and meet higher customer expectations, in order to provide competitive rate in a time efficient way.
We have volume contracts with several shipping-lines, which enable us to combine our worldwide volumes to competitive
rates for our clients.
Clients need to know where their shipments are 24/7, that is why we provide tracking system on our website, which allows
you to check the status of your shipments.
FULLTRANS GLOBAL FORWARDING, INC.
Country/Region: United States of America
City: DIAMOND BAR
Website: www.fulltransglobal.com
Company address: 1300 VALLEY VISTA DRIVE, SUITE 105
Contact: Merlinda Tan
Tel: 6268628089-
Skype:
E-mail: merlinda_lax@fulltransglobal.com