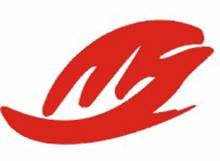 Mega Hugo International Logistics Company Limited
Member ID: 02762
Joining date: 2021/03/01
Expires date: 2022/02/28
Company Introduction
*Mega Hugo has 20 years experience in logistics field, who can provide DDU/DDP service to different area of the world.
*We have our own offices in Guangzhou, Foshan, Zhongshan , Ningbo, Shanghai, Sydney, Melbourne, Auckland.
*Our service concept gears to respond to the customers' need beyond their expectations.
*Our competitive power is in our pricing and flexible to our customer's individual needs.
*Over 200 employees are now working in the Mega Hugo Family.
*Hope we can build up the cooperation with you.
Mega Hugo International Logistics Company Limited
Country/Region: China
City: Guangzhou
Website:
Company address: No.5 Qiao Yuan Er Jie, Yue Ken Road, Tian He District, Guangzhou, China
Contact: WingLeung
Tel: 0086-13538728851
Skype: megahugo-wing
E-mail: wing@megahugo.net