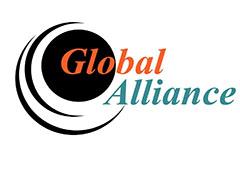 Global Alliance Logistics Pte Ltd
Member ID: 00029
Joining date: 2019/12/06
Expires date: 2022/06/05
Company Introduction
Global Alliance Logistics in Singapore that offers a wide array of freight and logistics services ranging from local handling, shipping, storage and global supply chain management.

We provide innovative, cost-effective and integrated supply chain solutions. We take effort to understand our customer needs, goals and strategies in order to deliver exceptional, personalized and satisfied services.

We are always CARE to delivery! And we aim to be the BEST partners you can get in Singapore for our customers and oversea partners!
Global Alliance Logistics Pte Ltd
Country/Region: Singapore
City: Singapore
Website: www.globalalliancelog.com
Company address: 61 Kaki Bukit Ave 1 #05-10 Singapore 417943
Contact: Kate Wang
Tel: 65-97726025
Skype: kate@globalalliancelog.com
E-mail: kate@globalalliancelog.com