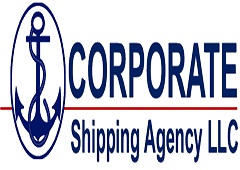 Corporate Shipping Agency LLC
Member ID: 00307
Joining date: 2020/04/10
Expires date: 2023/08/08
Company Introduction
we are well established company with many years of collective experience in the field of International Freight Forwarding..
we thrive in ensuring to provide highest standard of business services to our partners/clients /principals.
we enjoy excellent relationships with local Port & Customs Authority's to ensure smooth handling of shipments across UAE Airports /Seaports.
our dedicated /Professional team are well versed to tackle all requirements for timely Customs clearance arrange transportation.
our Shipping Agency division is capable to handle various types of Ships at all UAE Ports...including handling OOG/ODC and Project related cargoes.
.handling of Transshipment cargoes from Jebel Ali to across the Globe.
Corporate Shipping Agency LLC
Country/Region: United Arab Emirates
City: Dubai
Website: www.corporateshippingagency.com
Company address: Sobha Ivory 1 Suite 906Business Bay AreaP O Box 43198Dubai, United Arab Emirates
Contact: S.Moorti
Tel: 00971-555582276
Skype:
E-mail: moorti@corpshp.com