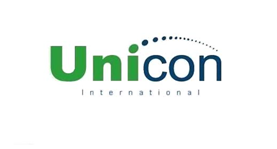 Unicon International Pty Ltd
Member ID: 00322
Joining date: 2020/04/20
Expires date: 2022/08/03
Company Introduction
Unicon is a single source solution provider for all your logistics and trade needs. We provide world-class logistics and trade solutions across a multitude of industries with the unwavering support of our global network of partners.
At Unicon, we provide a broad range of customized solutions by expertly integrating components of a variety of services such as:
• Worldwide Air & Sea Freight
• On-Land Transportation
• Consignment Handling and Processing
• FCL/ LCL Services
• Purchase Order and Vendor Management
• Facilitation of Customs Clearance and Documentation Management
• Storage, Warehousing & Distribution
• Freight Management
Whether you require sea, air freight or reefer services, consolidation, warehousing or distribution, we have all the solutions you need.
Unicon International Pty Ltd
Country/Region: Australia
City: Sydney
Website: www.unicon-intl.com.au
Company address: Suite 64, Level 3, 330 Wattle Street
Contact: Joe
Tel: +61-2 9280 0838
Skype:
E-mail: joe.chiu@unicon-intl.com.au