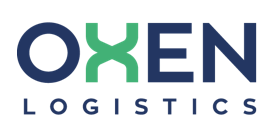 Member ID: 03320
Joining date: 2021/03/05
Expires date: 2022/03/04
Company Introduction
Oxen Logistics was established in 2013 as an International Freight Forwarder and Customs Broker.

We handle all type of commercial freight (air and ocean freight) for small to large sized importers and exporters.

Our head office in Australia is located in Sydney. In 2020 we set up an operation in New Zealand, Auckland to cater for our Australian based customers.

On the ground, we can handle customs clearances and deliveries. DDU, DDP, and free hand cargo.
Oxen Logistics
Country/Region: Australia
City: Sydney
Website: www.oxenlogistics.com.au
Company address: Suite 66, 20-40 Meagher Street
Contact: Paul Nassis
Tel: +61-439733100
Skype:
E-mail: paul@oxenlogistics.com.au