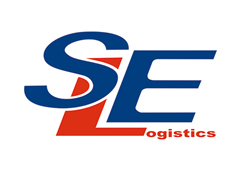 Ningbo Port Southeast Logistics Group Co.,Ltd.(Shanghai Branch)
Member ID: 00339
Joining date: 2021/03/11
Expires date: 2022/03/10
Company Introduction
International freight forwarder and NVOCC, founded in
Ningbo, China , in 2008 , with regIstered capital
RMB38,920,000.00, more than 700 employees, under
Ningbo Port Group. NPSEL licensed business coverage:
freight forwarding by sea/air, NVOCC, shipping agency,
warehousing, truck ing, customs declaration and
clearance, bulk cargo, rail-sea combined multi-trans, etc.
As one of biggest booking agents in Ningbo, NPSEL
arrange direct bookings to all shipping companies.
Moreover, NPSEL has numerous national networks in
whole Chinese area; it has more than 30 branches along
coast and in the Yangtze River region.
Ningbo Port Southeast Logistics Group Co.,Ltd.(Shanghai Branch)
Country/Region: China
City: Shanghai
Website: WWW.NPSEL.COM
Company address: 6F, Wanshow Building,198 Jingzhou Road, YangPu District, Shanghai
Contact: Vicky Liu
Tel: 86-13661470111
Skype:
E-mail: sha-overseas@npsel.com