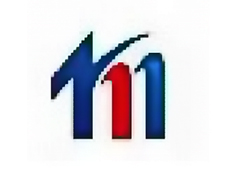 Shanghai Zanmei International Logistics Co.,Ltd
Member ID: 03590
Joining date: 2021/06/01
Expires date: 2024/05/31
Company Introduction
"Our company is an international freight forwarder in China. Established since 2013, we have about 100 agents around the main port worldwide.
We are familar with Shanghai market, hope we can cooperate with you. We provide Sea Freight, Air Freight, Customs Clearance, Warehousing and Distribution.
We deal with about 3000 TEU per year, specialise in DG TANK, DG FCL &LCL, the biggest Chemical guest at INDIA, cooperate with us over 10 years.
You are welcome to inquire me for international logistics. I am looking forward to your reply.

Shanghai Zanmei International Logistics Co.,Ltd
Country/Region: China
City: Shanghai
Website:
Company address: Room 1707,Block 1, NO.777 SIPING ROAD, HONGKOU DISTRICT,SHANGHAI,CHINA
Contact: bobby
Tel: 0086-13916761863
Skype:
E-mail: bobby_2000@163.com