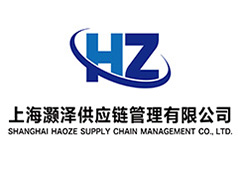 Shanghai HaoZe Supply Chain Management Co., Ltd
Member ID: 00396
Joining date: 2020/06/01
Expires date: 2022/09/01
Company Introduction
Shanghai Haoze Supply Chain Management Co., Ltd. Address: No. 1818, Lizheng Road, Pudong New District, Shanghai, located between Lianggang avenue and G1503 suburban ring road, 15 kilometers away from Shanghai Yangshan deep-water port and Luchao port, 18 kilometers away from Shanghai Pudong international airport, and 45 kilometers away from Waigaoqiao port.
The warehouse has a unique location, adjacent to Wailu Highway directly leading to Yangshan and Waigang of which the construction will start at the end of this year.
The warehouse covers a total area of 35,000 square meters, the site is about 20,000 square meters, and the semi-closed unloading area is about 2,000 square meters.
The building design is reasonable and modern, giving customers the most ideal service place.
Shanghai HaoZe Supply Chain Management Co., Ltd
Country/Region: China
City: Shanghai
Website:
Company address: No.1818,Lizheng Road,Pudong New Area,Shanghai
Contact: donghua
Tel: 13761852380
Skype:
E-mail: longyidh@163.COM