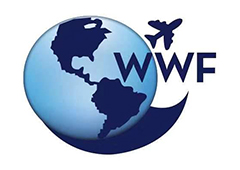 Worldwise Freight (M) Sdn Bhd
Member ID: 00001
Joining date: 2019/12/03
Expires date: 2022/05/02
Company Introduction
WORLDWISE FREIGHT (M) SDN BHD has established at 2007 and Our Main Principal Company:REGIONAL SYNERGY are mainly doing warehousing. Few of the Port Klang major Freight forwarders & Consolidation is our customers also who appointed us to handle their Console Box stuffing/un-stuffed arrangement in the Port Warehouse. We have own bonded warehouse inside Northport &Westport terminal in Port Klang.

WORLDWISE FREIGHT (M) SDN BHD is a leading Freight Forwarding and Logistics company with specialised expertise to handle the full range of services in international air and sea shipments to major destinations in the world.

Our complete range of services include:

(1) Preparing and processing documents for customs clearance and complying with regulations
(2) Transshipment / Trans-Loading Shipment / Third Party Liability
(3) Transportation
(4) Bonded Warehousing & General Warehousing
(5) Consolidation of shipments ( LCL & FCL )
(6) Cargo handling ( F.O.B , DDP , DDU & Exwork )
(7) Quarantine / Fumigation
(8) Project management and consultation
(9) Networking with consignees and agents
(10) Negotiating freight charges and cargo insurance
(11) Tracking and Tracing
(12) ISO Tank Solutions
(13) Labour Supply & Removals
(14) Pick & Pack Services
(15) Barge & Conventional

Why choose WORLDWISE FREIGHT?

We can take on any challenge! With our extensive knowledge in shipping procedures, highly experienced staff and established relationships with air freighters, ocean liners, trucking companies and rail freighters, we can negotiate possible price to deliver goods that guarantee speed and reliability.

Whatever the size of your cargo, we will deliver it from door to door if required. We will also look into every detail – from filing of documentation, arrangements with carriers, packing, crating and storage to negotiating shipping discounts that will make it a sound investment for our customer to use our services.

Just leave it to us.
Worldwise Freight (M) Sdn Bhd
Country/Region: Malaysia
City: Klang
Website: http://www2.wwfreight.com.my/
Company address: MT BBT 2, 3-3, Jalan Batu Nilam 16, Bandar Bukit Tinggi 2
Contact: Khor JK
Tel: 60-122950123
Skype:
E-mail: khor@wwfreight.com.my