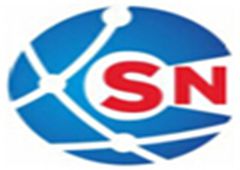 Member ID: 00066
Joining date: 2020/03/09
Expires date: 2022/06/08
Company Introduction
Savicon Logistic company is the Ukrainian agent of choice for third party logistics providers across the globe. Our experience and award winning service are known throughout the industry worldwide.

Our company is pleased to offer the following services:

- FCL and LCL cargo delivery.
- Airfreight:
- Oversize and heavy load cargo transportation services starting from quarry machinery and up to project equipment, RO-RO shipments.
- Full range of services related to shipment and installation of the flexi-tank in containers by our professionals (shipment of the liquid loads such as fruit juice, sunflower oils, diverse beverages, safe chemical freight, food grade substances).
- Customs clearance service (DDP)
- "Vehicle / Used cars" and "personal Effects" cargo delivery.
- Warehouse services of any cargo's volume in the licensed warehouse in the Odessa port.
Savicon Ukraine
Country/Region: Ukraine
City: Odessa
Website: www.savicon.com.ua
Company address: 21 Bugaevskaya str, off. 310 65005, Odessa, Ukraine Office centre "NASHE DELO"
Contact: Vasiliy
Tel: 380-675590800
Skype:
E-mail: vasiliy@savicon.com.ua