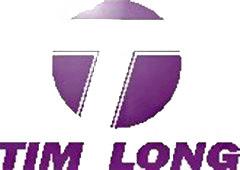 Tim Long Of Shanghai International Freight Forwarders Limited
Member ID: 00081
Joining date: 2020/03/01
Expires date: 2022/05/31
Company Introduction
Tim Long of Shanghai International Freight Forwarders limited (TIM) has established itself as one of the foremost time-critical operators in its field, with over fifty staff operating from the company's strategic location. Services include full air, air charter, marine, project and trucking services.

Our mission is to partner and support our customers by adding speed and flexibility to their supply chains. Operating 24/7/365 we give a constant commitment to providing our customers with the fastest, most cost effective and reliable solutions, time and time again
We proud to be a partner with our customers: We value such relationships. We continue to provide high quality services as our slogan: our service never stops!
Tim Long Of Shanghai International Freight Forwarders Limited
Country/Region: China
City: Shanghai
Website:
Company address: Room 1505, No. 950, Dalian Road, Yangpu District, Shanghai.China
Contact: JULIE ZHOU
Tel: 0086-13918199212
Skype:
E-mail: julie.zhou@timlong-logistics.com