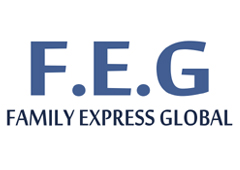 Member ID: 00815
Joining date: 2021/03/29
Expires date: 2022/03/28
Company Introduction
We are F.E.G LOGISTICS(Japan branch), WCA member headquartered in Seoul, South Korea. [WCA ID: 119187]
Our business have been flourishing since our establishment in 1998 specialized in both in and out bound with world-wide network regardless country boundaries.
We have many years of experience in international logistics field and can well handle both import and export shipments between Japan and the ohter contries.
Our company offers exceptional customer services and effective logistic solutions from a team of trained professionals.

If you have customers who want to ship goods to/from Japan, please do not hesitate to contact me.

FEG LOGISTICS
Country/Region: Japan
City: TOKYO
Website: http://www.familyexp.com/en/
Company address: NO. 219, 2-14, TAKADANOBABA 3-CHOME, SHINJUKU-KU, TOKYO, 169-0075, JAPAN
Contact: LEO SHIN
Tel: 81-368685570
Skype:
E-mail: tyo@familyexp.com