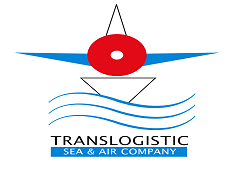 Translogistic Sea & Air Company.
Member ID: 00821
Joining date: 2020/07/24
Expires date: 2021/07/23
Company Introduction
Translogistic Sea & Air Company. is working as a part of Ravian Group of companies based in Pakistan. We have a rich history of being a regional organization with an operational time span of over 40 years. Our work in Dubai began in 2003 and now we are leading a containers line in Dubai. This is the largest business conglomerate with a strong presence in shipping, logistics, port services, transportation & trading. We have three different working units.

(1) NVOCC operator
(2)freight forwarding departments
(3) Warehousing department

We're providing services in Europe, Far east, Middle East , South Asia . Please advise your cargo support to proceed further.

We deal in ISO tanks, Refer Container, Dry containers, Flat racks, Open Top containers.

Looking forward to hearing from you.

Translogistic Sea & Air Company.
Country/Region: Pakistan
City: Karachi
Website: www.ravian.com
Company address: 104-C, 11 Comm.Street Kh-e-Ittehad Phase II
Contact: Muzammil Karamat
Tel: 971-569838007
Skype:
E-mail: salesmanager@ravian.ae