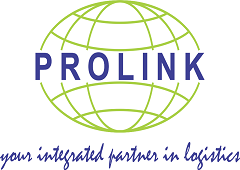 PT. Prolink Multimoda Trans
Member ID: 00881
Joining date: 2020/12/18
Expires date: 2021/12/17
Company Introduction
Prolink Multimoda Trans is International Freight Forwarding base at Indonesia, which is specialist on Custom Clearance Brokerage on DDU / DDP shipment with supporting on own trucking and warehousing. We can arrange all shipment to major indonesia main port.

Our Service :
International Freight Forwarding : Import & Export by air and sea, General Cargo,
Dangerous Cargo and Special Containers.
Inland Transportation : Door to Door Service, Trucking (Container / LCL), Courier
by air and Train logistics.
Logistics : Custom Brokerage / License Custom Clearance, Customs Document
preparing, Goods Storage / Warehousing, Consolidation, Distribution, Supply
Chain, Certificates Issuing (Certificate of Origin), Insurance agents.
PT. Prolink Multimoda Trans
Country/Region: Indonesia
City: Jakarta
Website: http://www.prolinkmultimoda.com/
Company address: Jl. Gading Kirana Timur IX Blok Q No. 31
Contact: Johnny Abbas
Tel: 62-811178363
Skype:
E-mail: jabbas@prolinkmultimoda.com