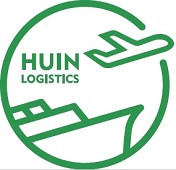 HUIN GLOBAL SUPPLY CHAIN LTD
Member ID: 00894
Joining date: 2020/08/13
Expires date: 2022/08/12
Company Introduction
HUIN GLOBAL SUPPLY CHAIN LTD is one of the leading forwarder company in Hong Kong.
Below is our main service:

Integrated freight – air, sea, land and multimodal operation, NVOCC, buyer's consolidation, garment-on-hanger, documentations storage, and weekly FAK consolidation of perishable products from selective origin ports around the world. Especially for the delivery of battery goods, our team has many years of rich experience in operation, which can definitely reassure guests.
Warehousing and distribution – Air-conditioned warehouse storage, inventory control, door-to-door trucking and delivery services.
Value added service - Cargo labeling, order fulfillment, store pick and pack by carton or piece level.
Supply Chain Management – diagnosis and tailor made solution based business models such as: vendor-inventory management, pre-distribution models and floor ready merchandizing.

HUIN GLOBAL SUPPLY CHAIN LTD
Country/Region: Hong Kong(China)
City: Hong kong
Website:
Company address: RM1212, CORE45, 43-45 TSUN YIP ST, KWUN TONG, KLN, HK
Contact: STEPHEN
Tel: +852-37258099
Skype:
E-mail: stephen@huinglobal.com